20 Dec

Aqua Vista Hotels Expands Luxury Portfolio with Two Long-Term Leases in Santorini: Above Blue Suites and Amber Light Luxury Villas

Aqua Vista Hotels is thrilled to announce the reinforcement of its portfolio with two exclusive long-term leases in Santorini:

Above Blue Suites and Amber Light Luxury Villas. These extraordinary properties epitomize luxury and offer guests an unparalleled experience of privacy and indulgence.

As a hotel management company committed to delivering unparalleled experiences, Aqua Vista Hotels has handpicked Above Blue Suites and Amber Light Luxury Villas to further enrich its esteemed portfolio. With their extraordinary locations and outstanding facilities, these properties perfectly align with Aqua Vista Hotels' vision of creating unforgettable memories for their guests.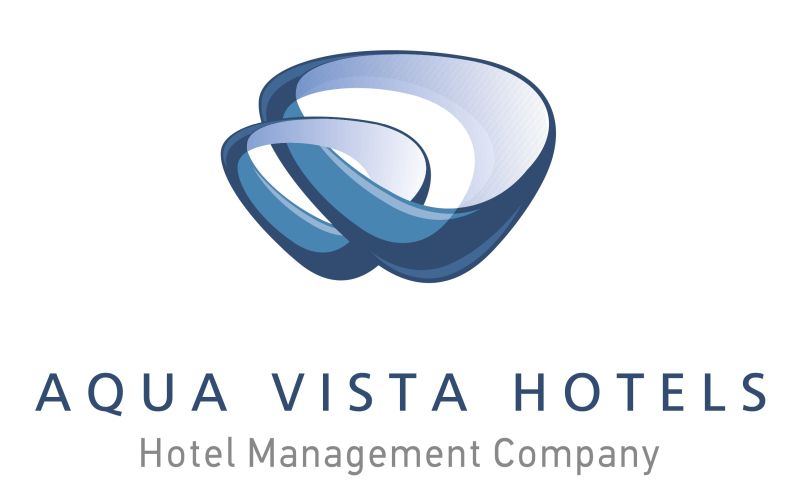 Nestled in the heart of Santorini, Above Blue Suites boasts an enviable location overlooking the majestic volcano and the world-renowned Santorinian sunset. This exquisite property sets a new standard for opulence with its collection of top-notch suites, each featuring a private Jacuzzi. Guests can indulge in the ultimate relaxation while taking in the awe-inspiring panorama that stretches as far as the eye can see. Above Blue Suites is a testament to Aqua Vista Hotels' commitment to providing unforgettable experiences for their guests.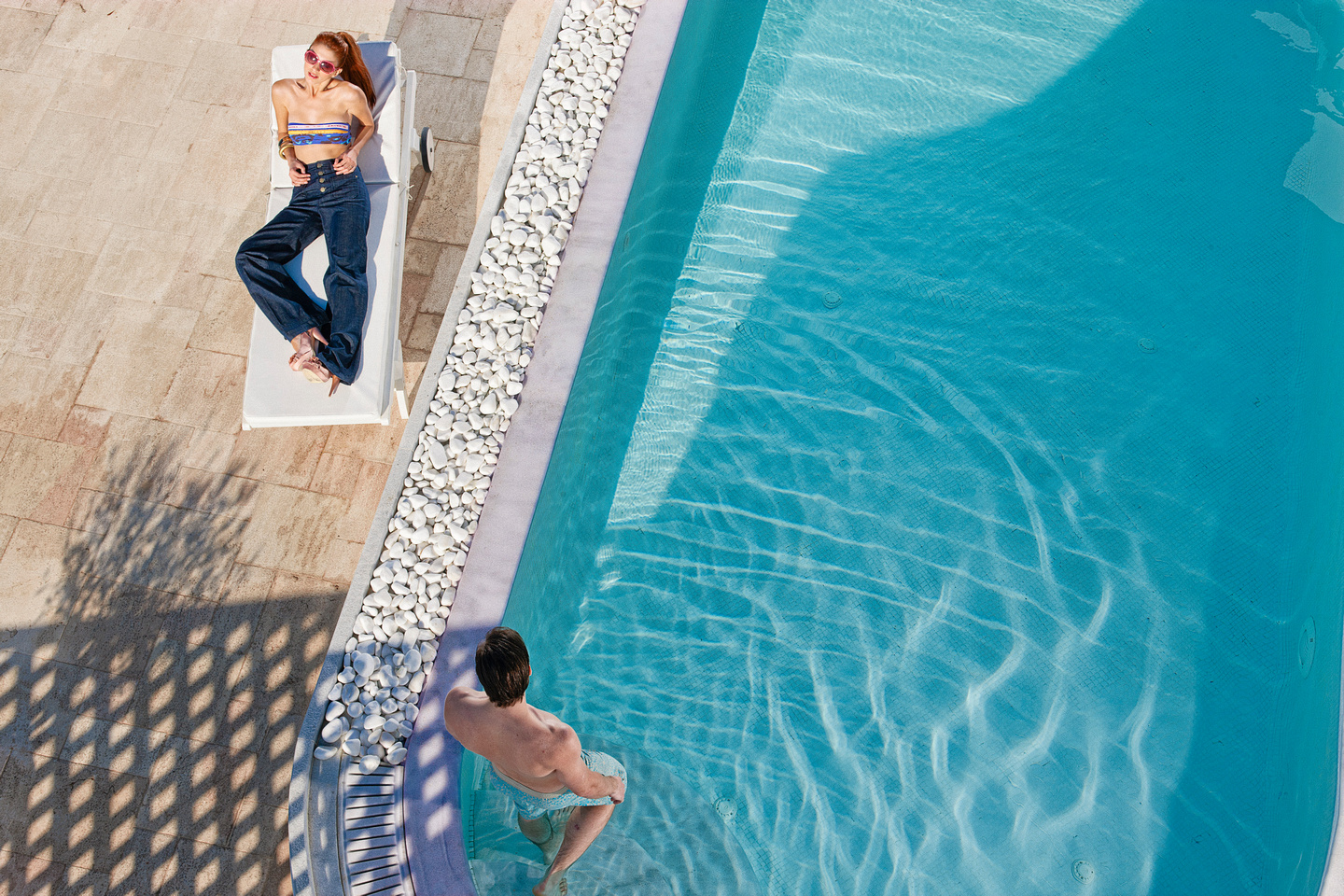 Perched majestically on the cliffs of Santorini, Amber Light Luxury Villas comprises 21 spacious suites, providing an oasis of opulent seclusion. Each suite is meticulously designed to offer an abundance of luxury and comfort, complemented by private jacuzzis and/or swimming pools. Guests can revel in the utmost privacy while enjoying the breathtaking views of the Aegean Sea.
Amber Light Luxury Villas is a sanctuary of refined elegance, where every detail is carefully curated to exceed expectations. The property features an array of premium amenities, including a renowned restaurant that tantalizes the taste buds with exceptional culinary creations. Guests can savor the flavors of Santorini while basking in the serenity of the surroundings. For those seeking relaxation and rejuvenation, the spa room offers a tranquil haven, providing an array of pampering treatments to soothe the senses.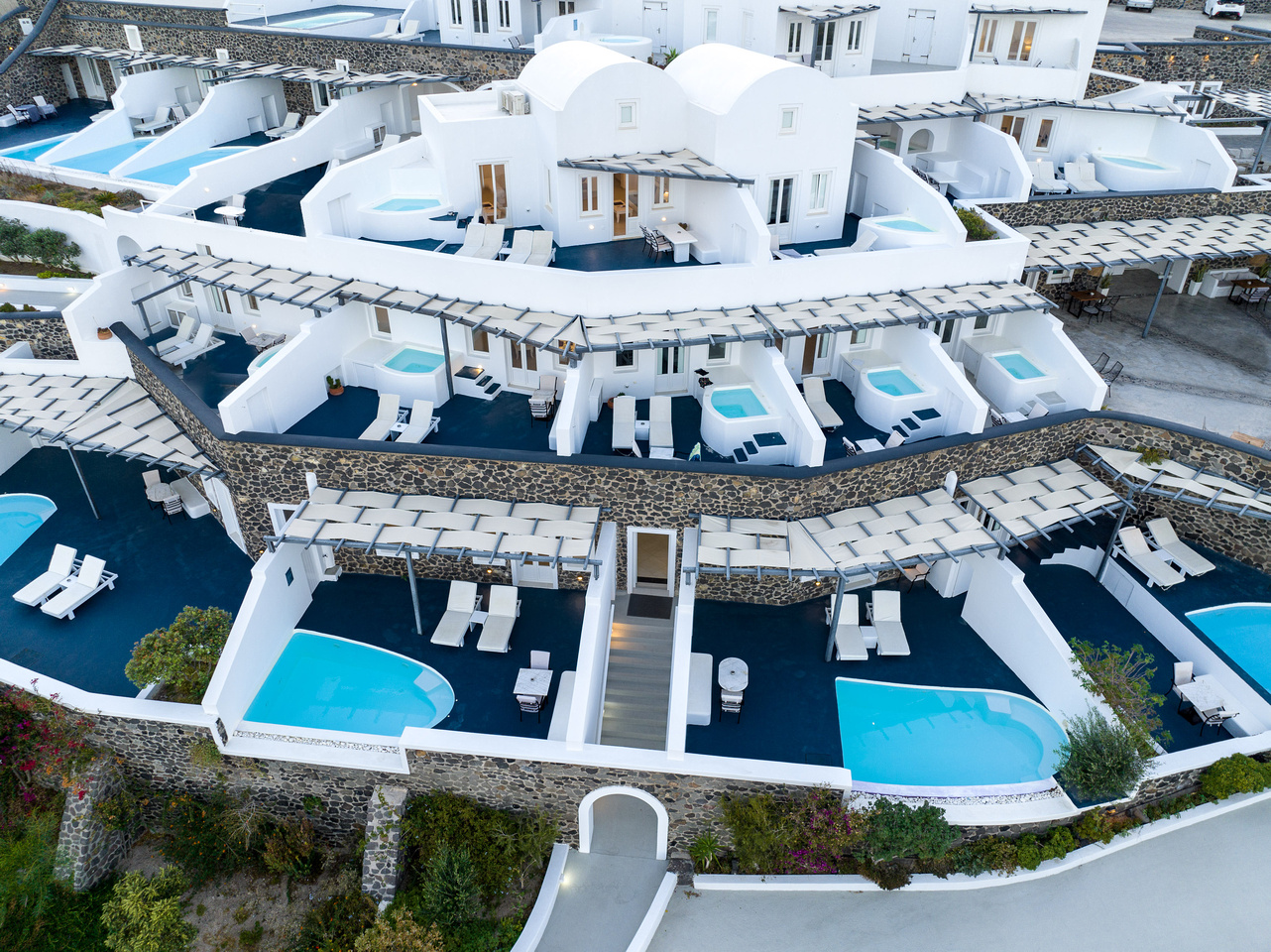 The addition of these two exceptional properties not only expands Aqua Vista Hotels' footprint in Santorini but also reaffirms the company's dedication to curating extraordinary hospitality experiences. With their unrivaled locations and unparalleled facilities, Above Blue Suites and Amber Light Luxury Villas are poised to become sought-after destinations for travelers seeking the epitome of luxury.
Aqua Vista Hotels remains committed to providing world-class service, ensuring that every guest enjoys an unforgettable stay. The company prides itself on its meticulous attention to detail and its unwavering commitment to creating exceptional memories.
"We are delighted to welcome Above Blue Suites and Amber Light Luxury Villas to the Aqua Vista Hotels family," said Sofia Matzourani, Business Development Manager  of Aqua Vista Hotels. "These additions showcase our dedication to providing the pinnacle of luxury experiences in Santorini. We are confident that guests will be captivated by the exclusive ambiance, impeccable service, and awe-inspiring views that Above Blue Suites and Amber Light Luxury Villas offer."