19 Jun

Aqua Vista Hotels lands on Naxos for a brand new luxury collaboration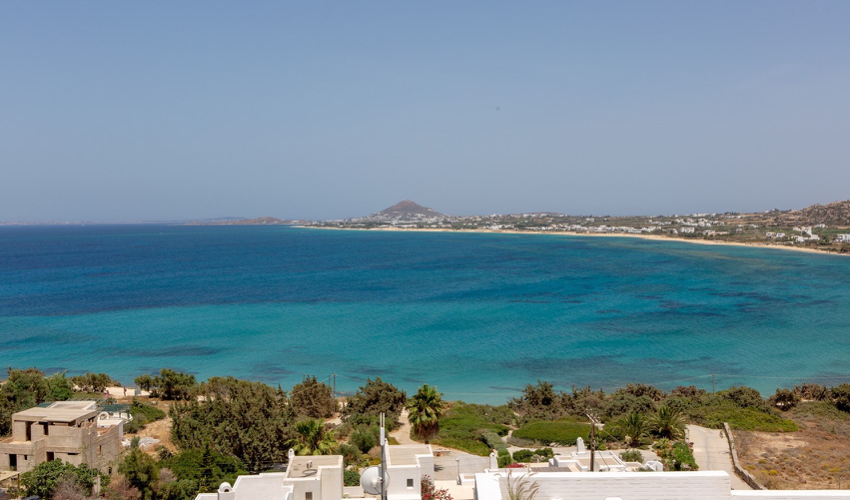 Aqua Vista Hotels is branching out in the Greek islands and introducing more islands to its unique brand of hotel management know-how. With Naxos in the heart of the Cyclades being the latest addition to its collection, the Group is moving ahead with the implementation of its expansion plan into upcoming destinations that possess natural beauty and which are also of great cultural interest. The signing of the long-term collaboration with Apricot and Sea Luxury Villas marks the inclusion of one more high-end unit to the total number of properties that the Group handles. Furthermore, the vast experience of Aqua Vista Hotels in the management of boutique hotels in unique locations is bound to be a positive factor as the Group brings its own tried and tested formula of creating and managing successful, viable units to the island.
The outstanding Apricot and Sea Luxury Villas located at Orkos beach is composed of 9 newly built villas and 3 pools and is a prime example of the type of accommodations that make up the Aqua Vista Hotels portfolio. Cycladic architectural influences merge with minimal contemporary design to offer all the comforts of a luxury lifestyle while the 360° views make this a really exceptional waterfront location. After finding just the right concept name for the unit, each villa was named in accordance with its own particular character and identity. By emphasizing the unique aesthetics of each space while highlighting the main features of Naxos, Aqua Vista Hotels has brought its philosophy of truly unique and unforgettable guest experiences to the new destination.
Aqua Vista Hotels, and more specifically its branding department, Alina    Tsolakakis, also undertook the curation of Apricot and Sea Luxury Villas' website, the official photo-shoot and video of the villas, realistically capturing the modern interiors, the mesmerising natural surroundings and the overall guest experience awaiting visitors to the hotel and the island.
Commenting on the new collaboration, Mrs. Sofia Matzourani, Business Development Manager of Aqua Vista Hotels stated: "Already having established a strong base in the Cyclades, we are interested in branching out into places that we feel will fit in with the Aqua Vista Hotels vision. The Apricot and Sea Luxury Villas in Naxos is a perfect example of that with its exclusive setting, superior guest services and top-notch facilities. They really meet the elevated standard that we wish to promote and will definitely introduce a novel kind of hospitality to Naxos. I have every confidence that the project will see great success in terms of bookings from its very first season and will prove to be the flagship of many more partnerships in the area."