11 Dec

New Lease Agreement for Yet Another of its Properties on Santorini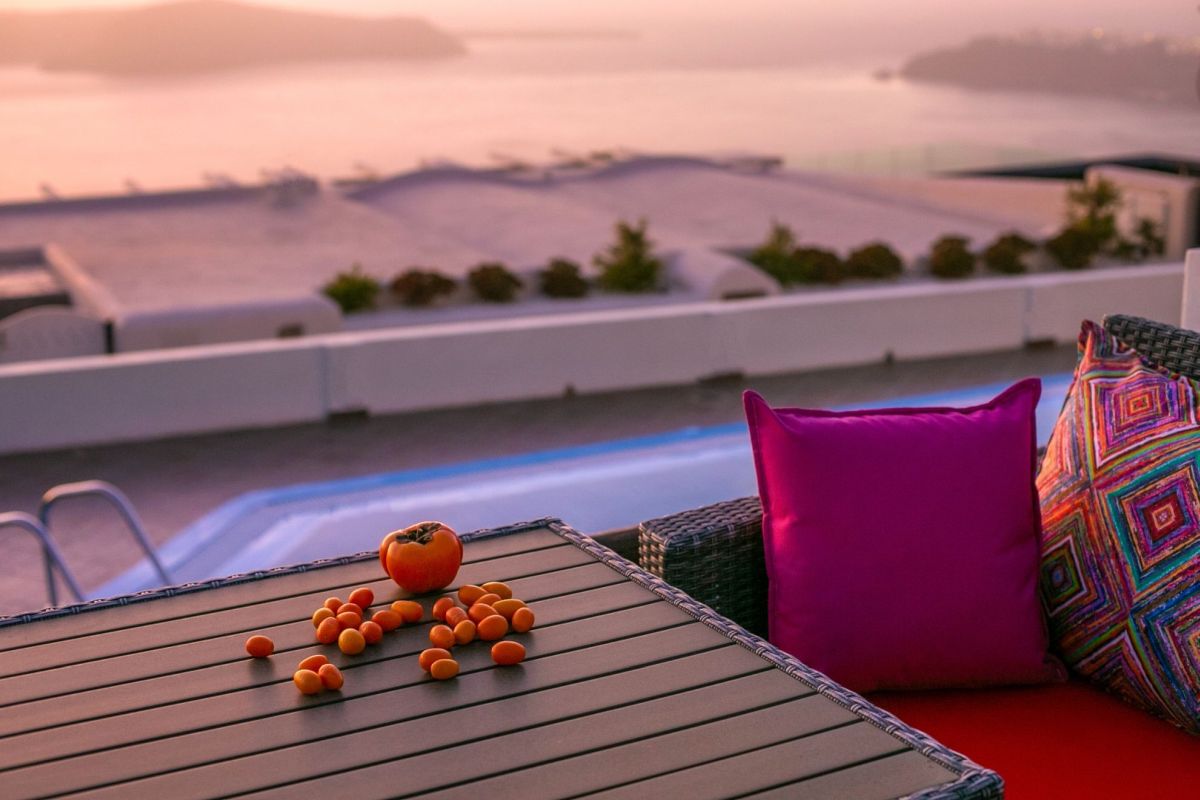 Aqua Vista Hotels is pleased to announce the reinforcement of its portfolio with a new lease agreement for a further property on Santorini. The Abelonas Retreat Sunset & Sunrise Lodgings in Imerovigli will be operational from the spring of 2020, welcoming guests to choose from a delightful collection of 13 studios and maisonettes. The unit is the epitome of pure Cycladic architectural minimalism that Santorini is famed for, with its colourful, contemporary interiors creating a striking antithesis.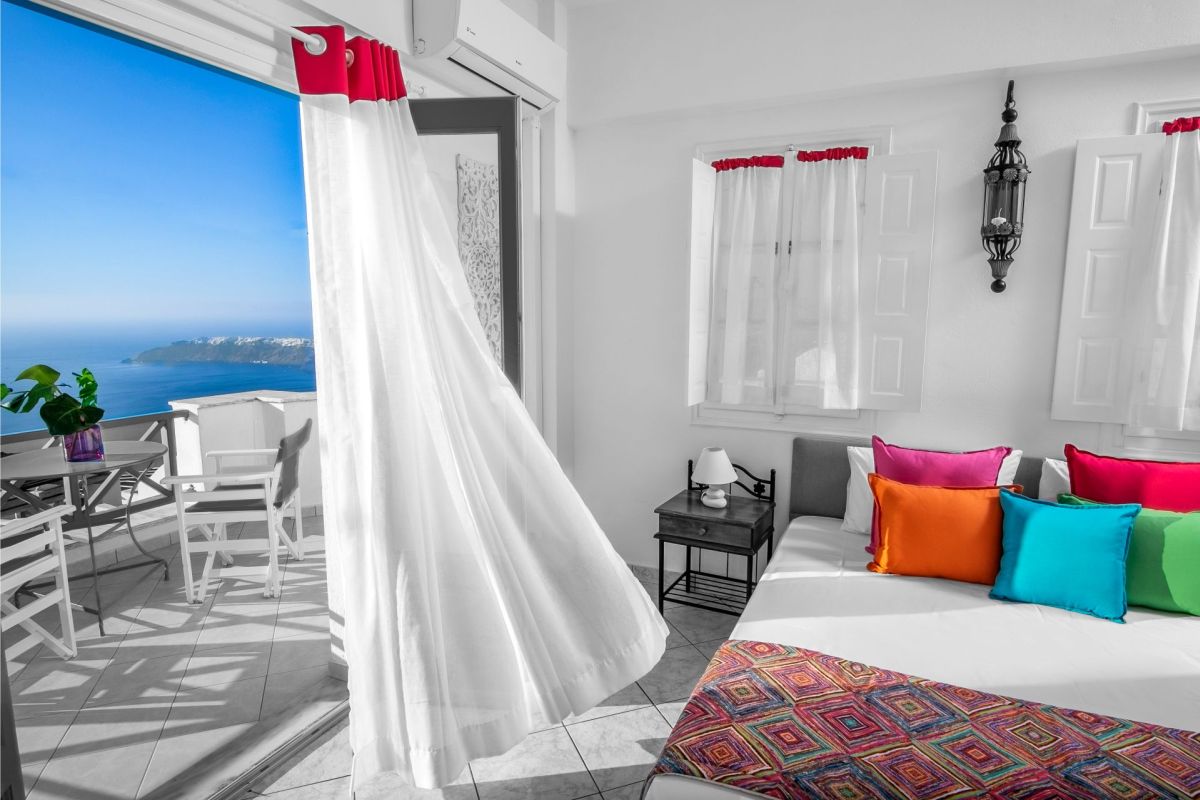 Aqua Vista Hotels' activities in the leasing sector reflect the company's shift in its investment strategy, taking advantage of its strong positioning within the market. With an excellent track record of managing high quality accommodations in the most sought-after destinations in Greece, Aqua Vista Hotels continues to forge new partnerships with hoteliers and investors on the sunset island of Santorini.
The unit is situated in the picturesque village of Imerovigli and offers breathtaking caldera views to the front and stunning vistas of the azure Aegean Sea to the rear. Spacious common outdoor areas provide the opportunity to enjoy both and a perfectly situated caldera bar is also open to the passing public who wish to stop and take in the breathtaking seascapes. Each studio and maisonette has fresh interiors of bright soft furnishings, boho light fixtures and one-off furniture pieces, creating a warm contrast to the traditional whitewashed walls, while the endless blues of sea and sky create the perfect backdrop. The Abelonas Retreat is a functional unit in the heart of Imerovigli that offers a home-from-home experience with its family friendly design, where guests can easily meet and mingle in the cosy outdoor spaces while enjoying understated luxury and amazing views.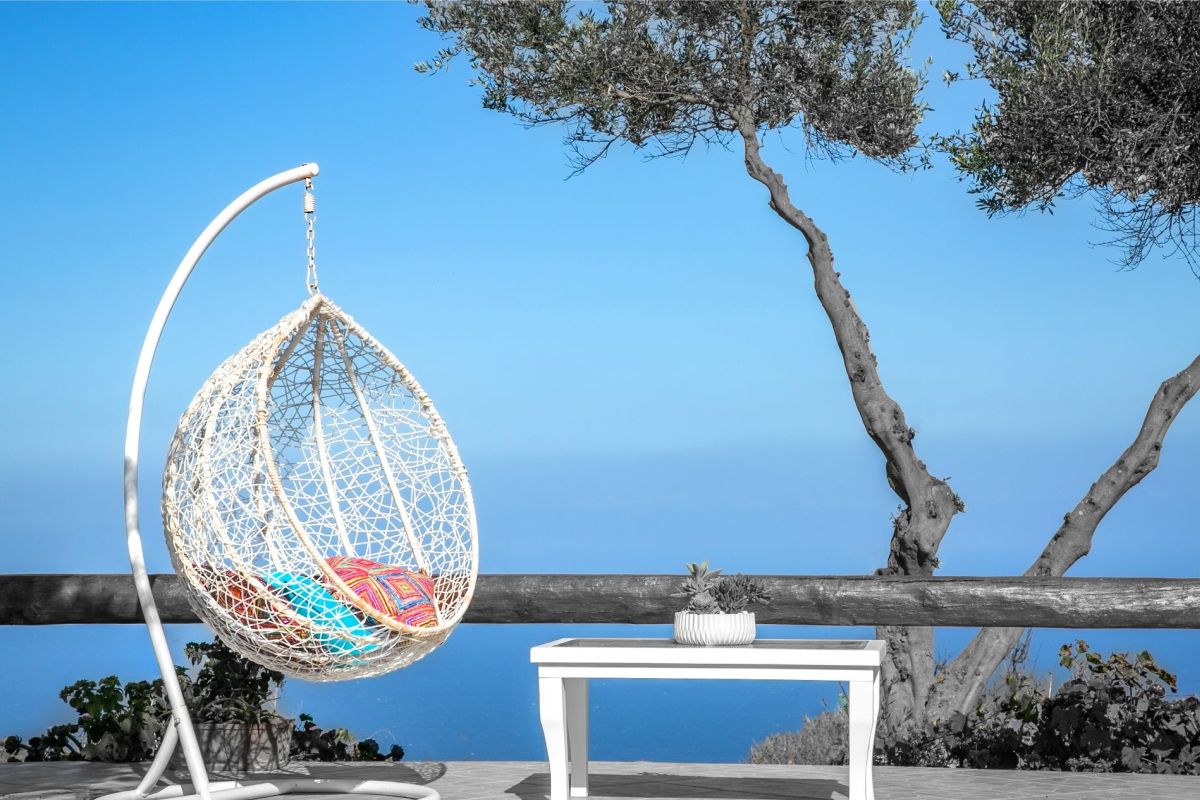 Speaking about the new collaboration, Mrs Sofia Matzourani, Business Development Manager of Aqua Vista Hotels, stated; "We are committed to strengthening our presence in property management in the most desirable destinations in the country and it is very satisfying to be able to enter into new partnerships in the leasing sector too. Focussing on adding new properties to our portfolio that have a very distinct character, location or story is exactly what sets Aqua Vista Hotels apart and we will continue to explore all opportunities which combine profitability with unsurpassed guest experiences."