11 Oct

Aqua Vista Hotels introduces new destinations and properties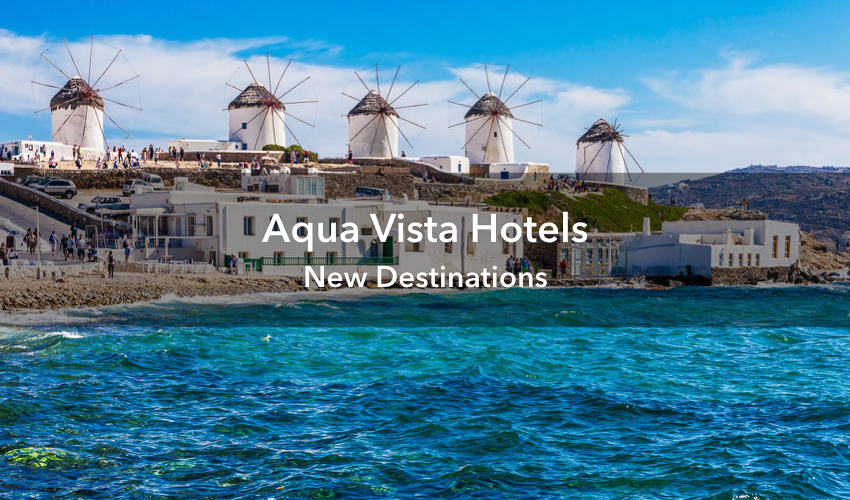 The Aqua Vista Hotels Collection is growing with new destinations and beautiful properties located in Mykonos, Naxos, and Santorini in Greece & Gloucestershire in the UK.
Aqua Vista Hotels continues its recently started expansion with the addition of new hotels in Greece and the UK and is proud to present its new members:
Architect's House in Santorini, Greece
CSky Hotel in Santorini, Greece
Kouros Boutique Hotel in Mykonos, Greece
Lagos Mare Hotel in Naxos, Greece
Naxian Collection also in Naxos, Greece
Oak House No1 in Gloucestershire, United Kingdom
All handpicked with extreme care and guests in mind, where at each and every one of them unveils a world where the guests are the center and everything revolves around them, providing them with the best hidden secrets of each location and inviting them to explore, taste, feel and ultimately enjoy an unforgettable stay.
George Grafakos, Chairman of Aqua Vista Hotels, extended a warm welcome to all property owners and thanked them for joining forces with AVH.