05 Sep

Aqua Vista Hotels: 2019 is a Demanding Year for Santorini's Tourism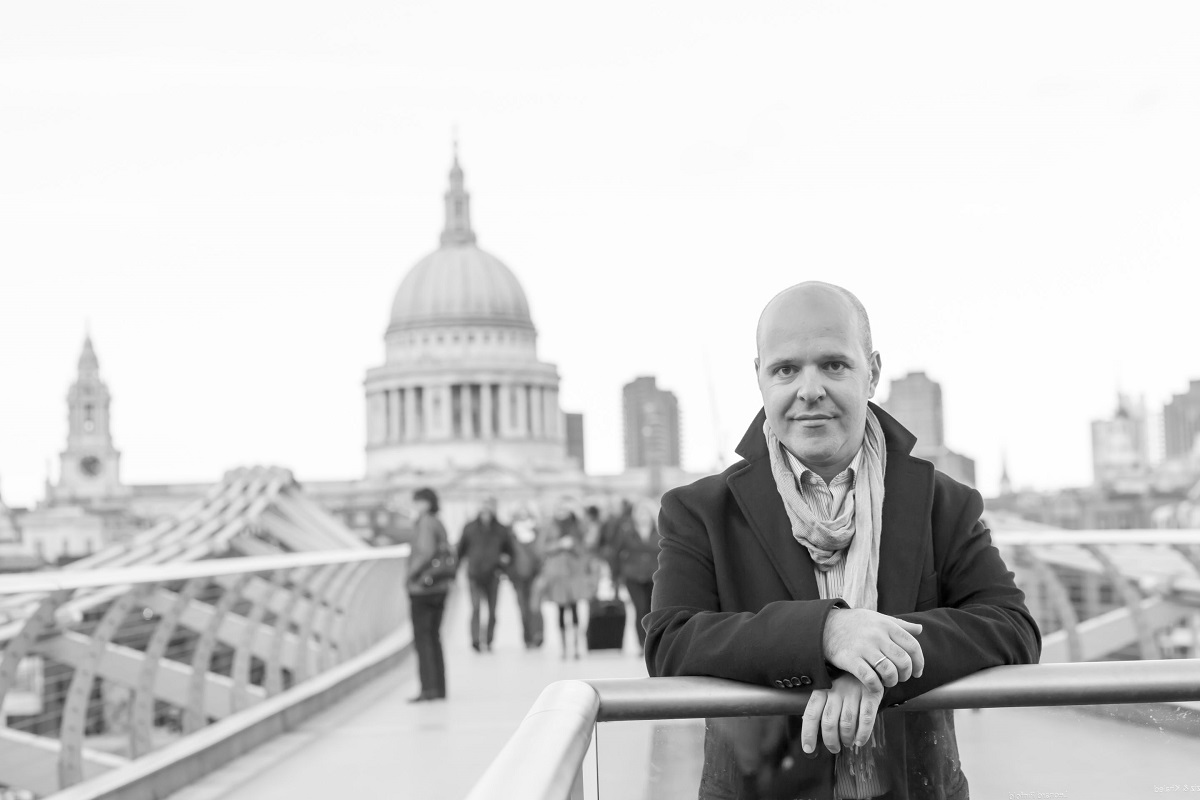 Hotel occupancy on Santorini is down by 8-12 percent in comparison with last year, Aqua Vista Hotels said in a press release on Wednesday.
A hotel management company with 40 accommodations in the Cyclades, Aqua Vista Hotels underlines that Greek hoteliers will have to "get their thinking caps on" in terms of sales strategy this year, which has proved to be very demanding even for Santorini, one of Greece's most popular destinations.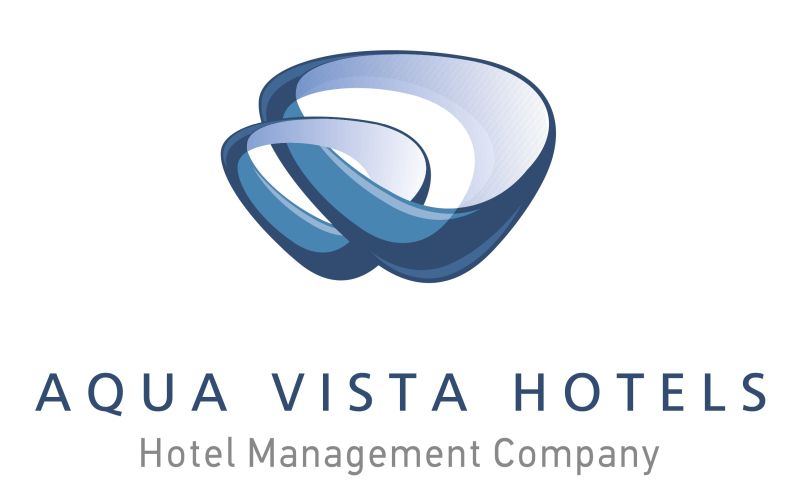 "This figure is open to various interpretations," says George Tsolakakis, Owner and Director of Sales at Aqua Vista Hotels. He continued that, "the drop is a fact, but it is not certain if the numbers are accurate as they only partly reflect the current picture in Santorini. The fall in bookings is related more to over-development of new accommodations, rather than the reduction in the number of visitors. It is worth noting that in December 2018 Booking.com, one of the largest online booking platforms in the world, registered 1,400 units on the island and today, eight months later, approximately 1,700 properties are listed."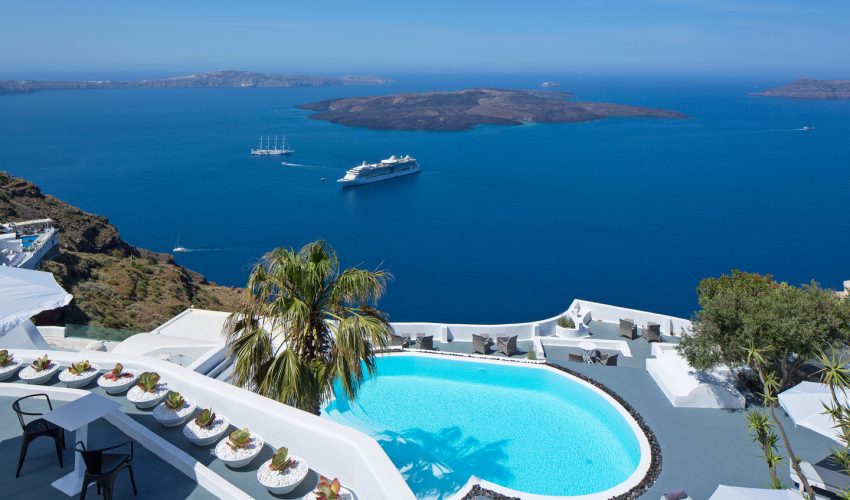 According to Mr Tsolakakis, the much-loved, romantic international destination has been attracting attention in recent years not only for its unique natural beauty but also for the difficulties which it faces. He highlights that much-needed projects related to its infrastructure are the number one topic of discussion.
"While individuals are constantly investing in upgrading the island's value as a tourist destination, this is not the case with government agencies, resulting in daily disruptions for the visitor. What does this mean? An unhappy customer who relays his experience is a move that will eventually lead to a reduction in repeat customers," says Tsolakakis, adding that, "This year, repeaters are around 4 percent, which is a very low rate if you think about other, less popular destinations that reach up to 18 percent."
Mr Tsolakakis notes that "this year's decline was expected", following a very successful 2018 that was a record year for Greek tourism, but Greek hoteliers remain optimistic that the numbers will be satisfactory by the end of the season. Turkey's dynamic comeback, as well as the strengthening of Egypt and North Africa in general have had their affect on the tourism market, but the Greek product will be able to meet the challenges of the markets while maintaining its strength.
He adds that apart from international trends, professionals in the industry must also make moves that will enhance their product in every way.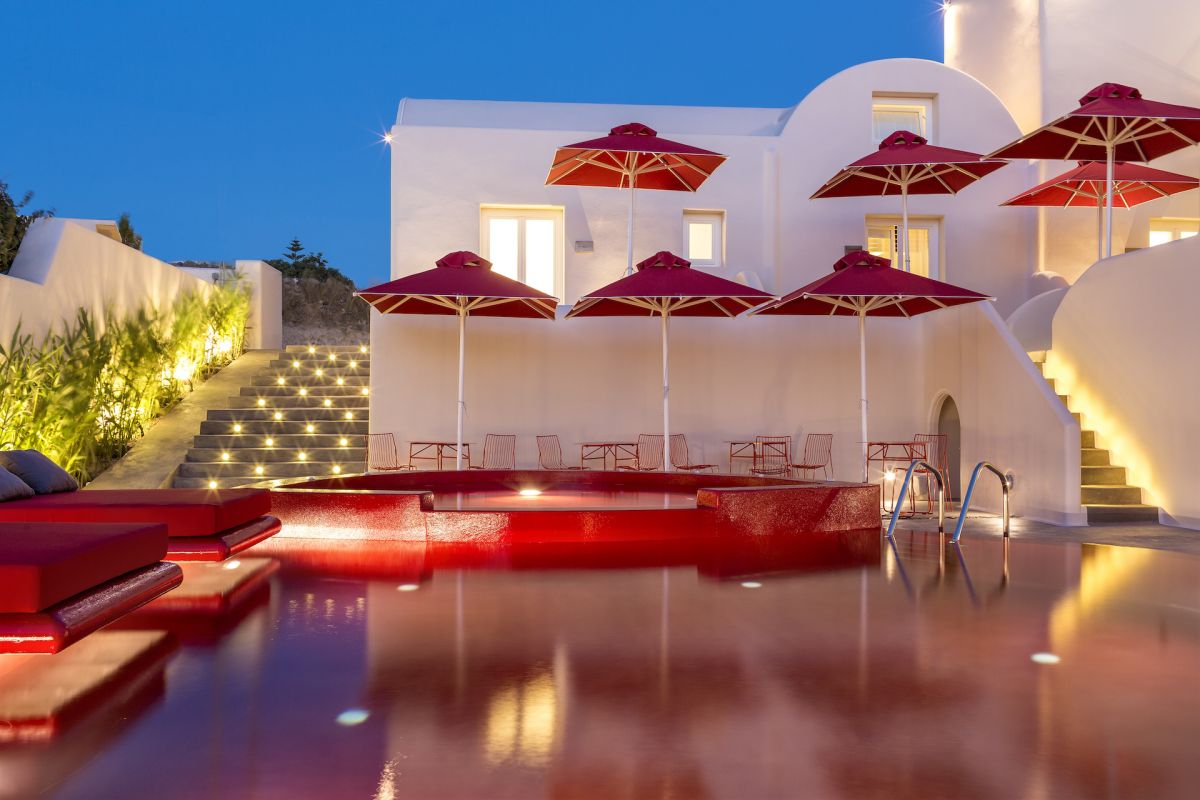 "This particular downward trend has not affected Aqua Vista Hotels as much, with our immediate response being a continuous and intensive yielding unit over unit managing to give stable, even positive signs in most of our accommodations for this season," says Tsolakakis. He concluded that, "hoteliers need to understand their product, identify the target audience that is relevant to their accommodation, and aim for it. All of us in the hospitality sector should see ourselves as hosts, not as hoteliers, and offer authentic Greek hospitality from the first availability request to the time of check-in and beyond."