25 Nov

8 new hotels join Aqua Vista Hotels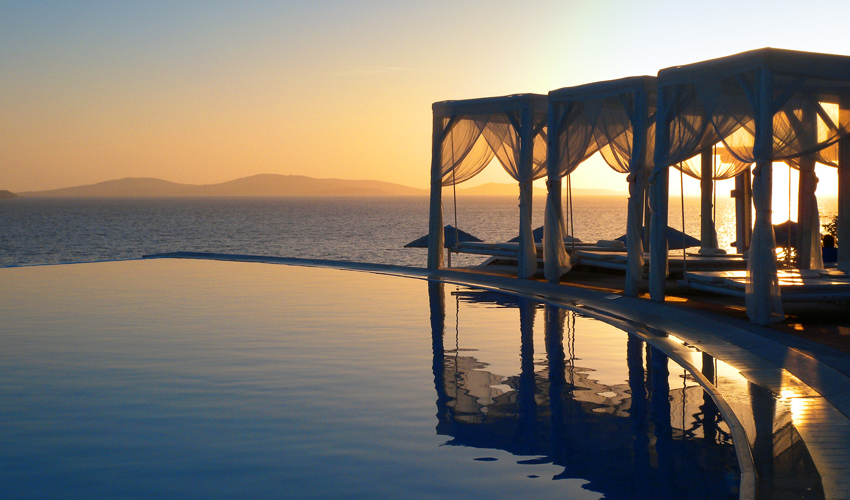 Following a successful summer season, boutique hotel collection 'Aqua Vista' welcomes 8 new hotels in Greece to its existing portfolio. From a worldrenown resort in Mykonos to a luxury beach villa in Santorini, the latest additions have reaffirmed Aqua Vista's presence in the Cyclades.
In total Aqua Vista has partnered with 25 unique hotels, offering tailor-made management and marketing services, developing individual brand awareness and enforcing exceptional customer relations.
Five of the newest recruits for the 2014 summer season are located on the island of Mykonos. The hotels include: Palladium Hotel Mykonos, Petinos Beach Mykonos, Petinos Hotel Mykonos and Nissaki Hotel. Not forgetting St John Mykonos, which is regarded as one of the leading 5 star resorts on the island with a breathtaking beach location to boot.
The three remaining properties are situated in Santorini and includes: Asteras Beach Villa, Millhouses elegant suites and Angels & Stars Suites and Spa. The latter a brand new development which will be opening at the start of next year's summer season and promises to exceed all 5 star expectations.
Also, for the first time in its history Aqua Vista will be joining forces with a gourmet restaurant, highlighting the versatility in the management services. Mylos bar in Santorini has attracted a loyal following on account of the unique concept (situated in a renovated windmill) and innovative cuisine and the partnership promises to uphold and expand the business on a worldwide scale.