27 Sep

Aqua Vista Hotels supports sports tourism in the Cyclades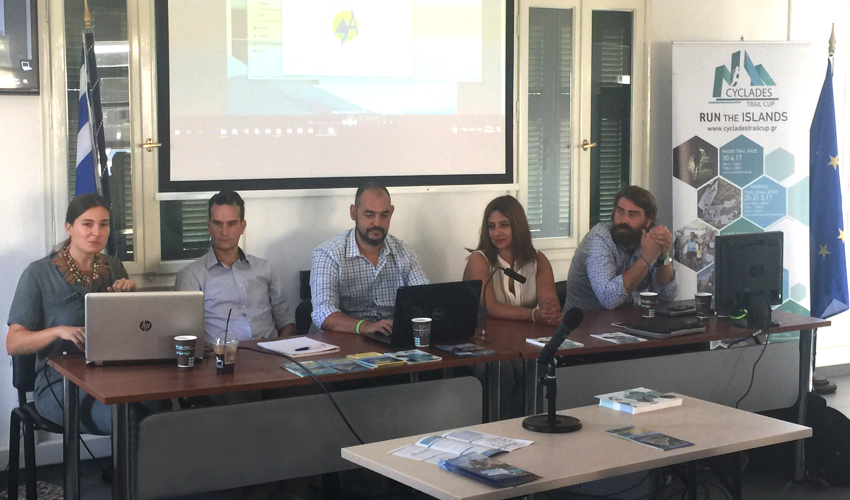 Aqua Vista Hotels spent a productive day in Andros recently while attending the Cyclades Trail Cup 'Management, Online Communication and Marketing' workshop, which took place with great success on Monday 18 September. The hotel group was invited to share its expertise with hoteliers and property owners on how to promote a destination through special sporting events.
Mrs Sofia Matzourani, Business Development Manager of the Aqua Vista group, was amongst the guest speakers who had been invited to share their experience on the opportunities that alternative sports tourism can bring. More specifically, Mrs Matzourani imparted know-how that can help professionals from within the sector take advantage of events like the Andros Trail Race, which will take place from 30 September – 1 October, to establish themselves as a destination for sports tourism globally. It was explained how the services of Aqua Vista Hotels before, during and after an event can help hoteliers draw attention to their activities. By making athletes brand ambassadors and repeaters, occupancy can be increased and the season extended.
The one-day presentation was held at the Chamber of Cyclades conference rooms in Vakoni, Andros, in collaboration with Greek Travel Pages and under the auspices of the Tourist Network of Andros, Cyclades. Other speakers included Charis Brousalian of Greek Travel Pages (GTP), Robert Karalis of the Cyclades Trail Cup, Ariana Masselo from Andros Trail Race, Gabriel Efstathiou of Zoottle and Ivy Adamakopoulou of Anavasi maps.